INSTRUCTIONS FOR APPLICATION OF PROTECTIVE GLASS
FOR MOBILE DEVICES
To make the whole applying process easy and clear, we bring you a step by step illustrative guide to help you apply the tempered glass protector correctly every time.

We do our best to make the installation as comfortable as possible so that you can quickly and easily enjoy the comfort and safety of Tempered Glass Protector.

1 . CONTENT OF TEMPERED GLASS PROTECTOR PACKAGE

Each Tempered Glass Protector package contains one piece of protective glass for your mobile device, a wet cleaning wipe, a dry cleaning cloth and a dust remover.
2. CLEAN THE DISPLAY THOROUGHLY FROM ALL IMPURITIES

It is absolutely essential to clean the screen perfectly. Use the wet alcohol wipe to thouroughly clean your screen removing dust, oil, etc., then polish with the dry cloth until the surface is clean and dry.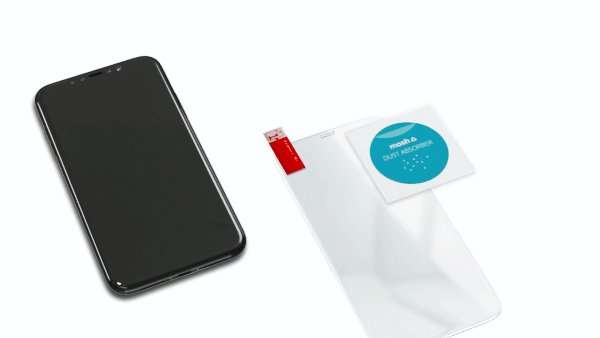 3. REMOVE DUST PARTICLES FROM THE DISPLAY

If there are still any dust particles left on your screen, use the dust remover to lift every single one of them off.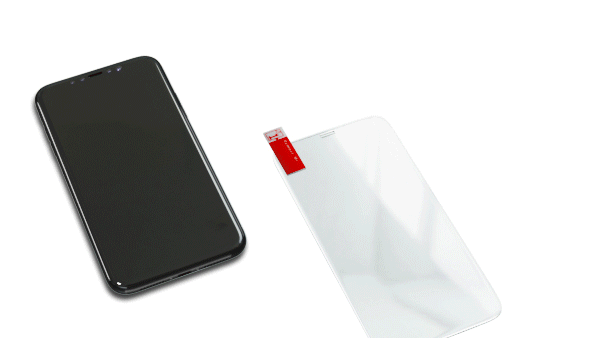 4. REMOVE THE PROTECTIVE FILM

After removing the protective film and exposing the adhesive side of the glass, it is very important to be quick and to immediately apply the glass, as the dust particles present in the air may stick to it during handling and thus degrade the glass.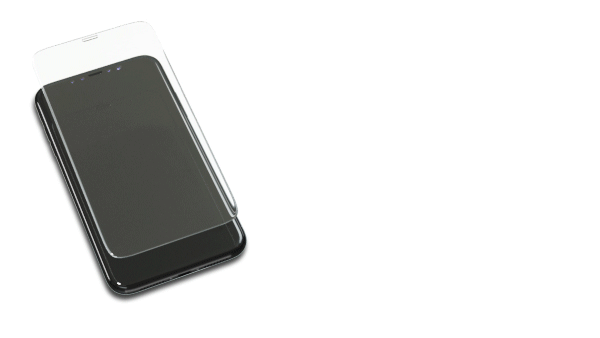 5. CAREFULLY ALIGN AND APPLY USING THE CUTOUTS

Once the glass protector has been properly aligned, carefully lay it down on the screen. We recommend centering the clear version of the protective glass more to the center from all sides, as it is slightly shorter than the frame or 3D version. The frame version covers the entire front part of the device to the edge.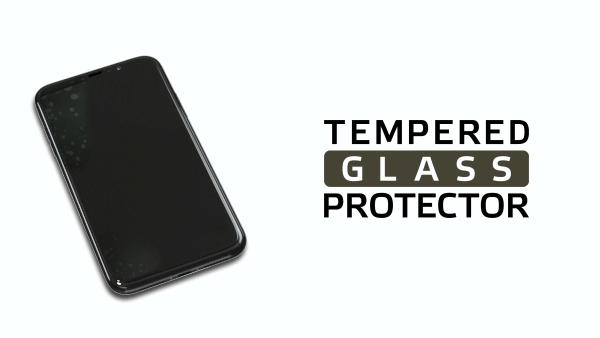 6. MAKE SURE THERE ARE NO AIR BUBBLES LEFT

If there are any air bubbles remaining, gently smooth them toward the edges of the glass protector. After this step you can press the glass firmly over the entire surface for full adhesion. The best adhesion comes after 24 hours of using.