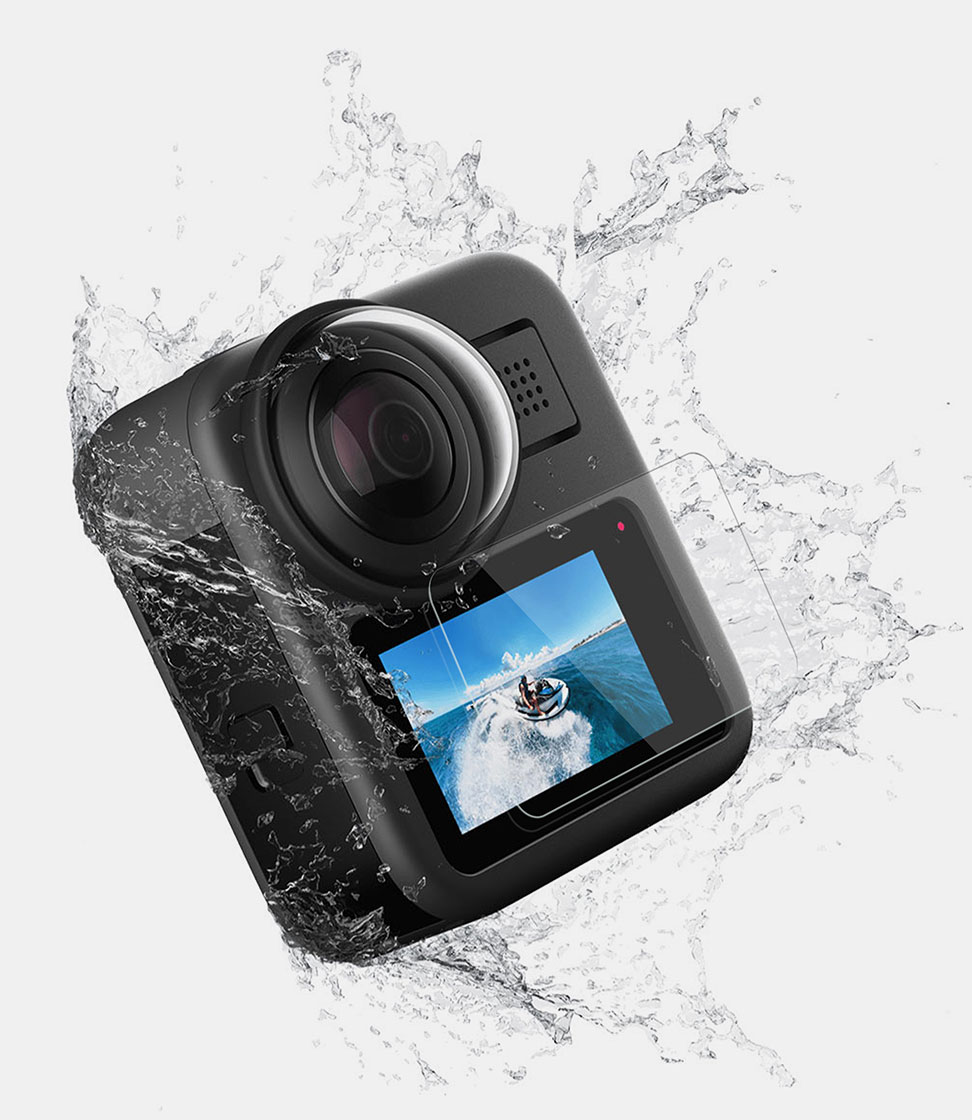 Impact ready
Water ready
Action sports cameras are also designed for extreme environments where there is a risk of scratching the display or lens. Therefore, these parts must be protected from damage. The protective glass is waterproof and protects your device from scratches or breakage. Don't worry, the glasses are completely transparent and therefore do not degrade the quality of the photos or videos taken.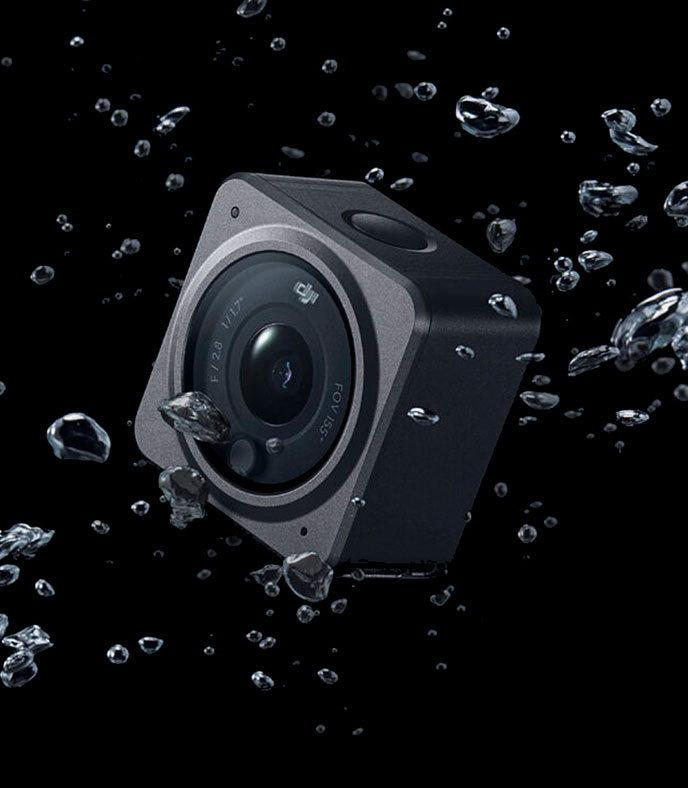 Gopro
Hero 10 | Hero 5 / 6 / 7 Black | Hero 7 Silver / White | Hero 8 Black | Hero 9 Black | MAX
DJI
Action 2 | DJI Osmo Action | DJI Pocket 2 / Osmo Pocket
What is inside
Except for the glass protector, inside you will also find the cleaning wipes, a squeegee, a dust remover, a universal microfiber cloth and, last but not least, a QR code of the installation instructions, thanks to which the application of the glass protector will be quick and trouble-free.
In addition to the production of quality glass protectors, we also focus on ecology and environmental sustainability. We pack our products exclusively in paper packaging that is 100% recyclable. The special bag that protects the glass from damage is made of EPI biodegradable plastic, which is also environmentally friendly.